Malakwa Community Association will be meeting on January 11, 2018 @ 7:00 p.m. in the Malakwa School Gym
The following two items will be discussed and voted on:
(1) Should the community keep the decommissioned 1964 Fir Truck in Malakwa for display and parade use?
(2) A 5 year lease for the Malakwa Learning Centre.  Rhonda Martin will be our guest speaker, Rhona has confirmed that government funding has been secured to keep the doors of the Malakwa Learning Centre (Malakwa School) open for another 5 years, this funding has been guaranteed.  Members of the Community Association will be voting on signing the agreement for a 5 year lease for management of the building.
The building currently houses the Malakwa Post Office, Malakwa Library, Malakwa Resource Centre, Okanagan College Business Training,  Malakwa Learning Academy and weekly Yoga Sessions.  The gymnasium is available for rentals, weddings, funerals, adult exercise classes, community happenings (eg. Remembrance Day Tea),  sports events (eg. floor hockey and gymnastics.)
Regular meeting business will follow the discussions and voting.
Your input is valuable, please plan to attend.
Malakwa School 1902 Built by volunteers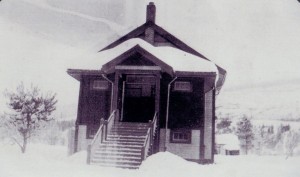 Second Malakwa School built in 1915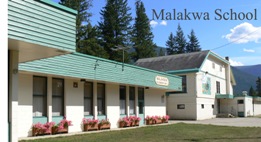 New addition to Malakwa School added in 1977